The challenge was to create a farmers market app that would be mutually beneficial to consumers and farmers. One goal would be to help farmers and vendors promote their locally grown produce and other products.
The second goal would be to support health conscious consumers by checking what's available at their local farmers market and making sound decisions in their shopping experience.
Roles:  

UX Researcher, UI/Visual Designer
Tools:

  Xtensio Persona Creator, Allclear Use Model, Balsamiq Wireframes, Photoshop, Illustrator, Keynote​​​​​​​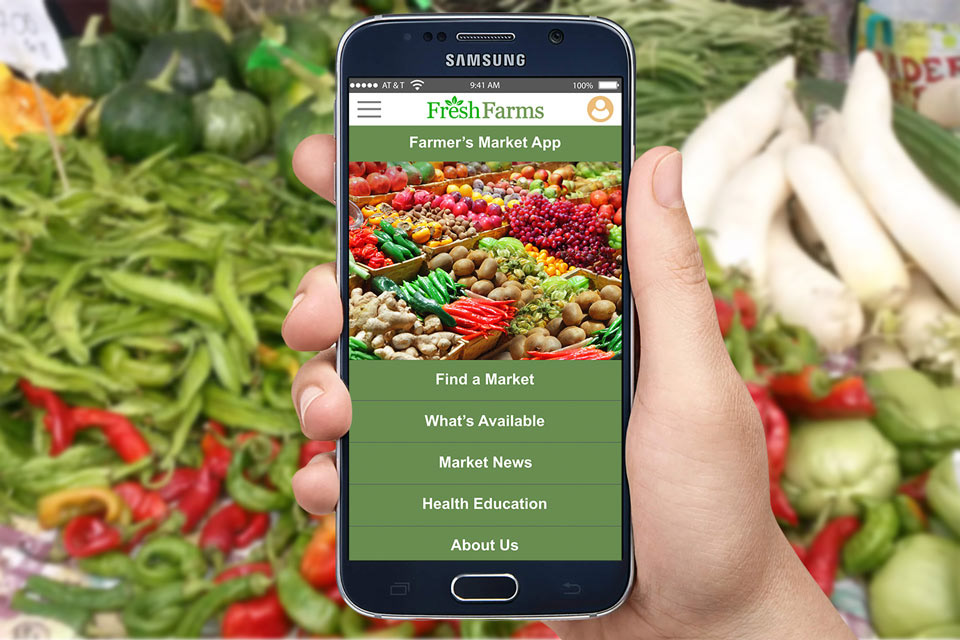 We used
contextual inquiry
 to gather raw data by going directly to the farmers market. We conducted 16 onsite interviews among farmers, vendors, customers, and a market manager at two locations -  Blossom Hill and Santa Teresa.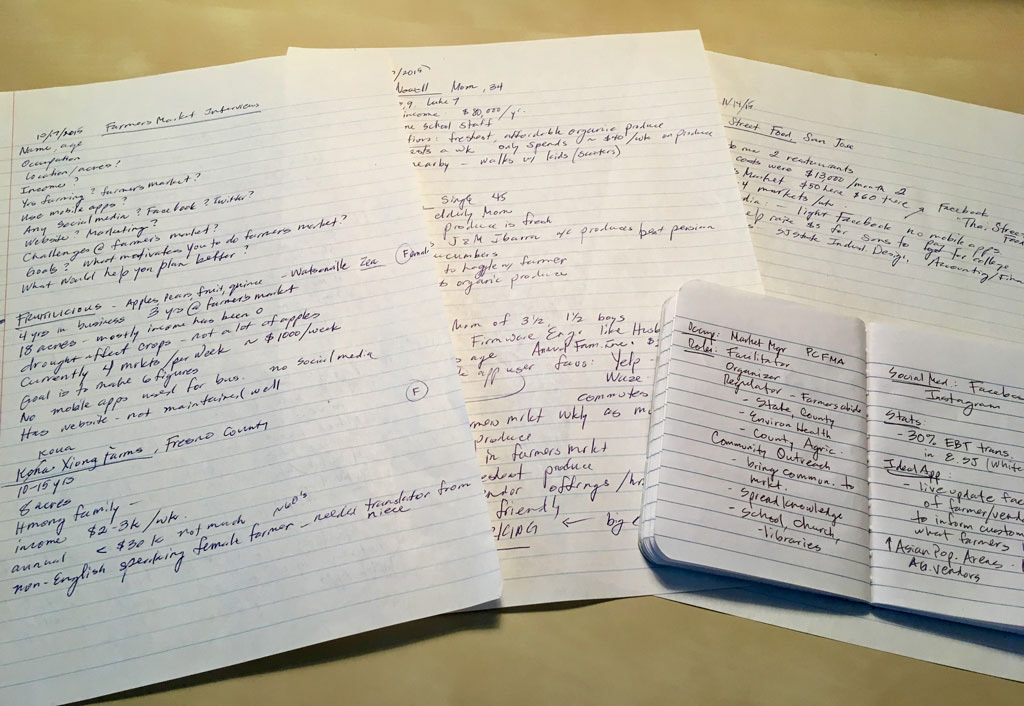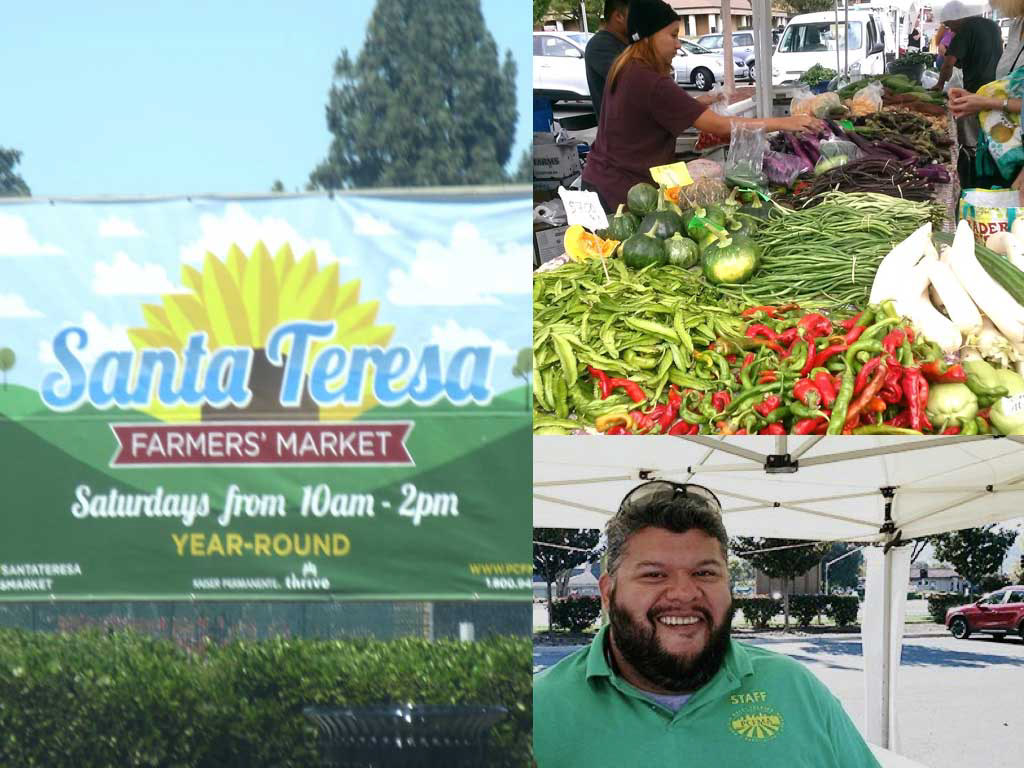 4 user groups were created - consumer, farmer, market manager and vendor.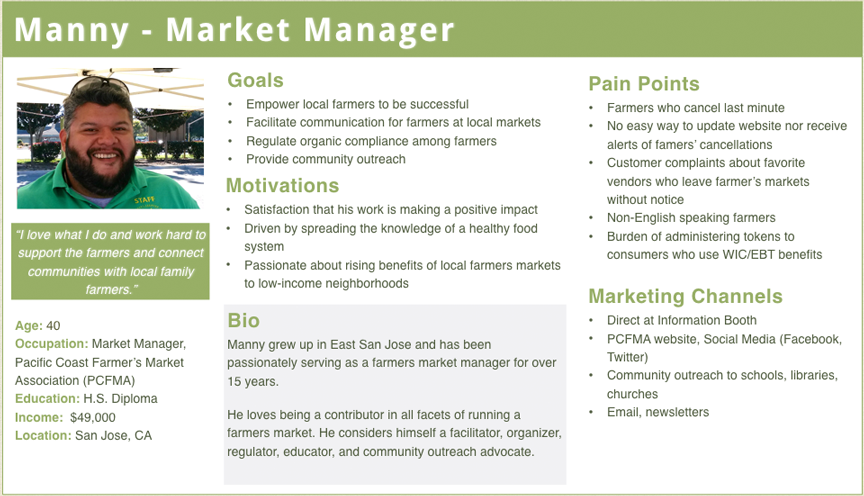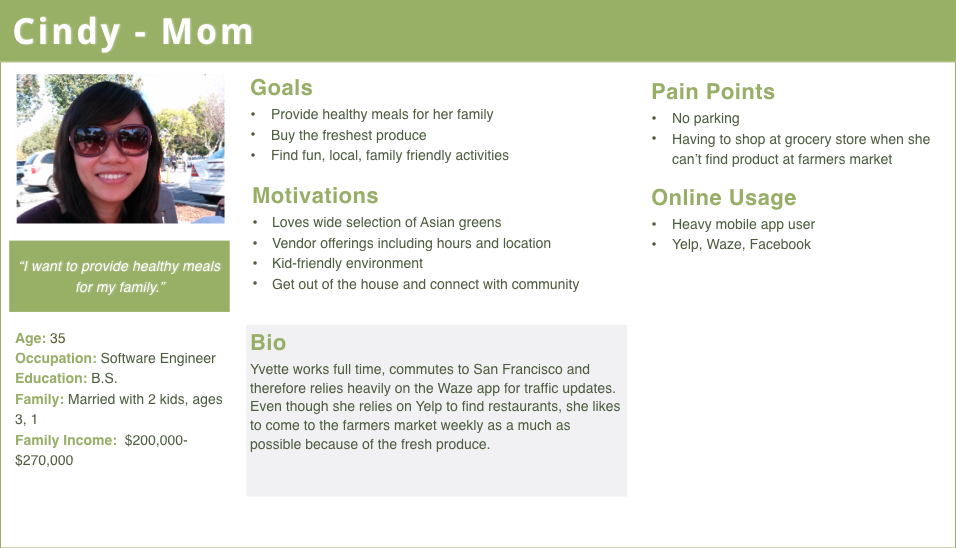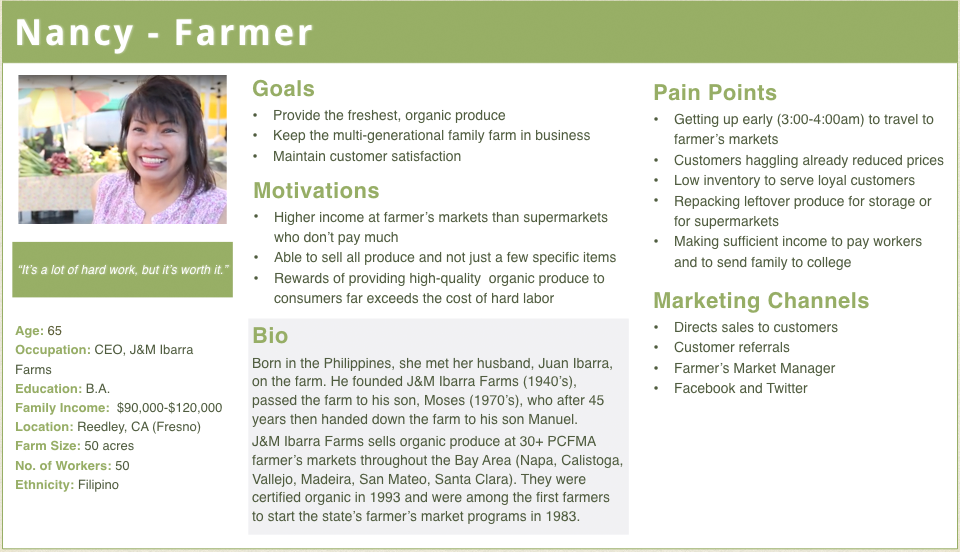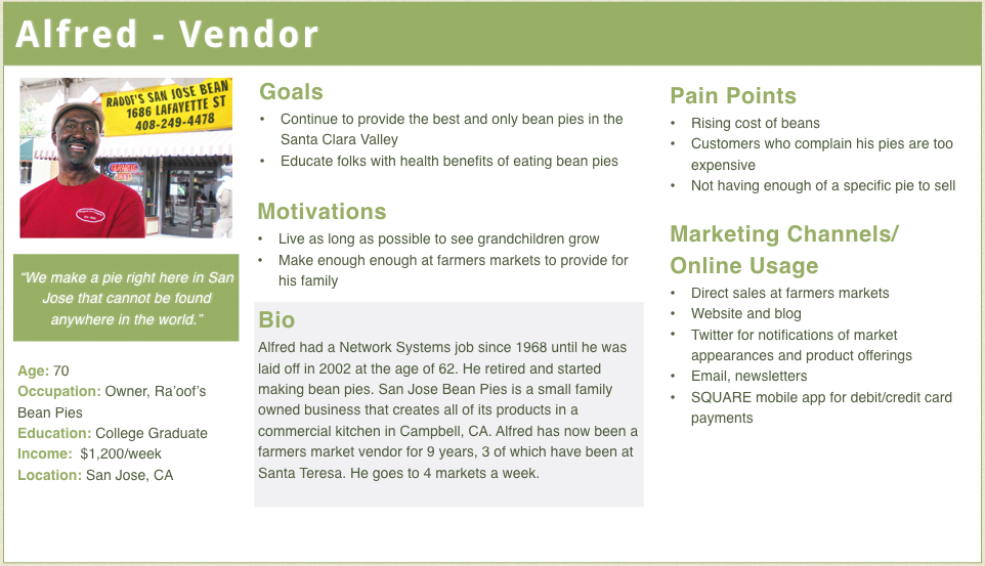 The Supplemental Nutrition Assistance Program (SNAP) provides over 45 million low-income Americans with monthly benefits that can be used to purchase most foods and beverages. Each year, program participants spend roughly $70 billion in SNAP benefits, including more than $19.4 million at farmers markets as of 2015.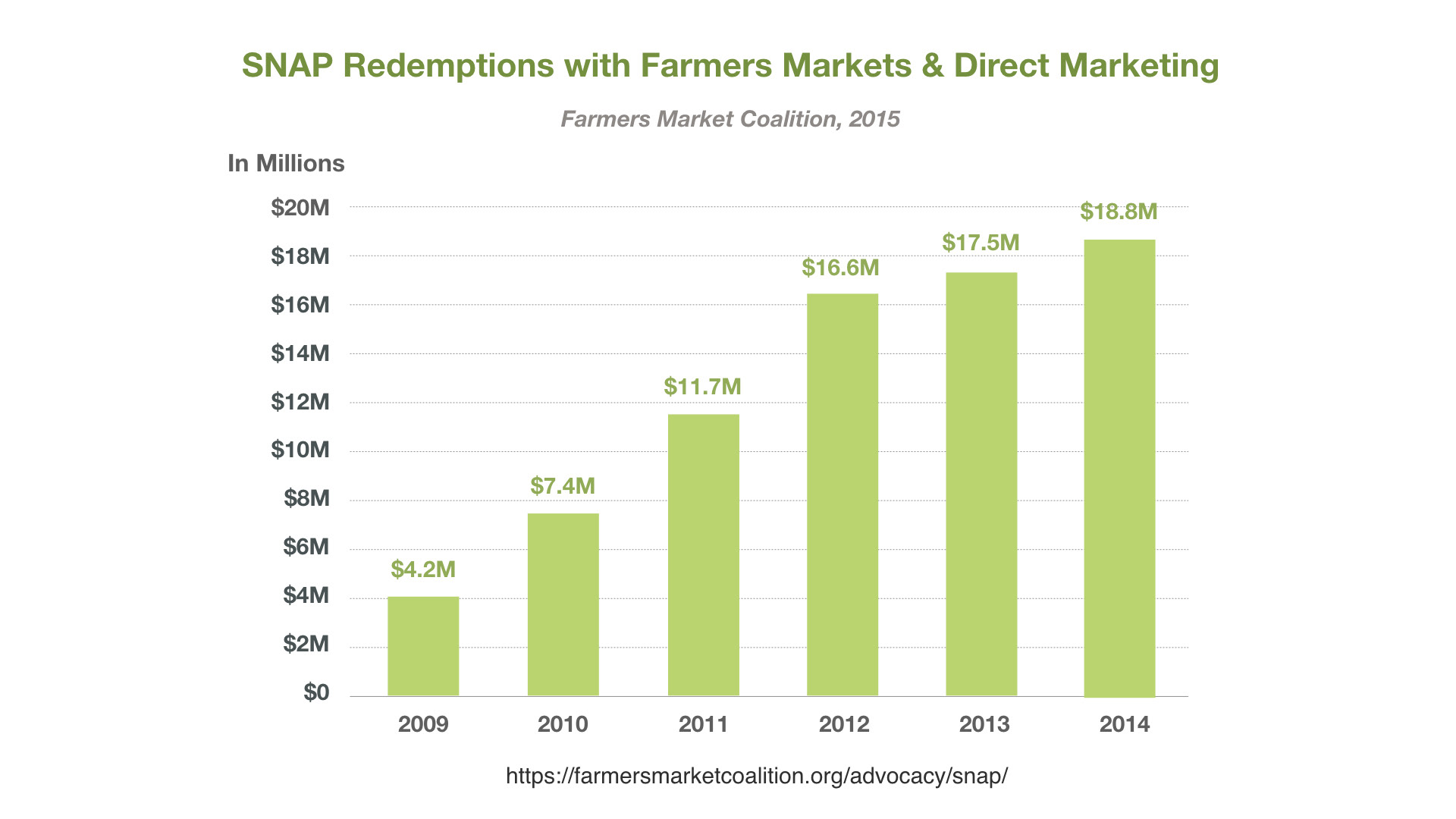 Over 4,000 farmers markets and direct marketing farmers (of the 8,000 farmers markets) listed in the USDA National Farmers Market Directory are authorized to accept SNAP nationwide.
SNAP customers redeem benefits by swiping their EBT card at a POS terminal in exchange for tokens or paper receipt. 1 in 7 Americans rely on SNAP benefits.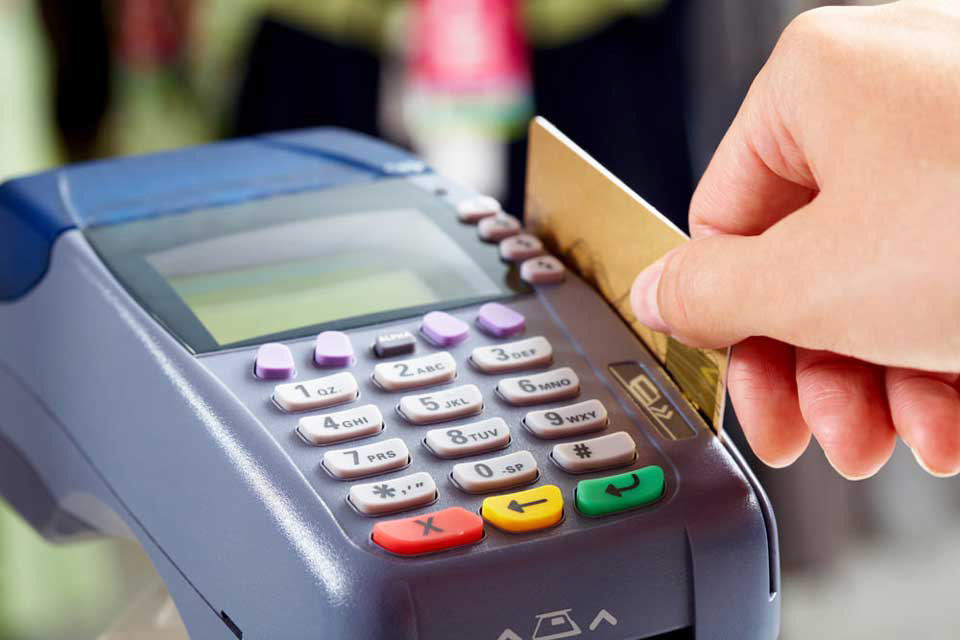 brainstorming and initial user flow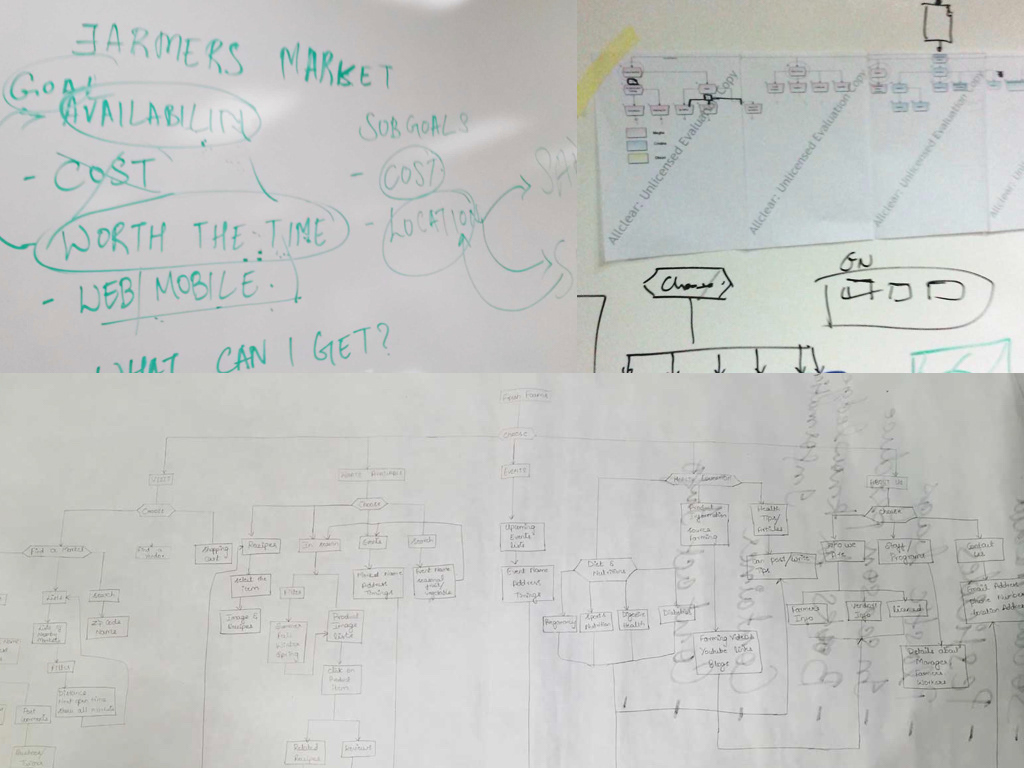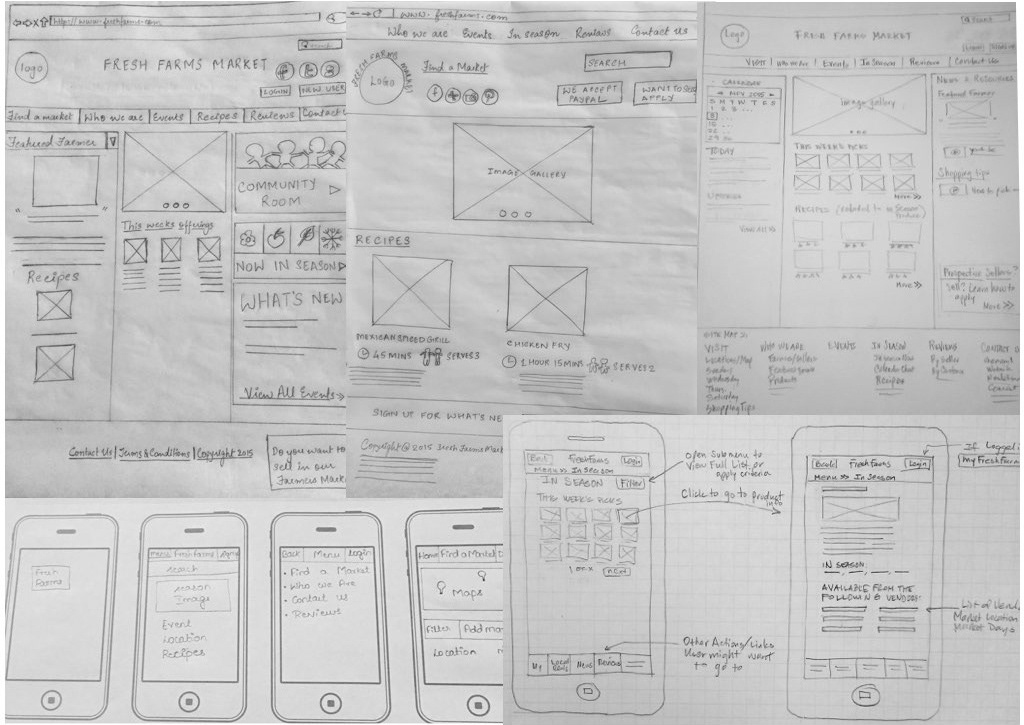 Wireframe brainstorming collaboration with Megashree Nataraj and Dhruvi Majmudar.
Numerous iterations were done, and because of further research on smartphone ownership per demographic group, we decided to focus on the mobile app experience.
​​​​​​​