We've all been to this place. You prefer to cook a healthy dinner tonight. You have basic ingredients on hand (pasta, chicken, spinach, broth). What are you thinking of? That delicious Chicken Tortellini soup. But if you're like most people, your recipes are scattered all over the place and can't remember where you got the recipe from.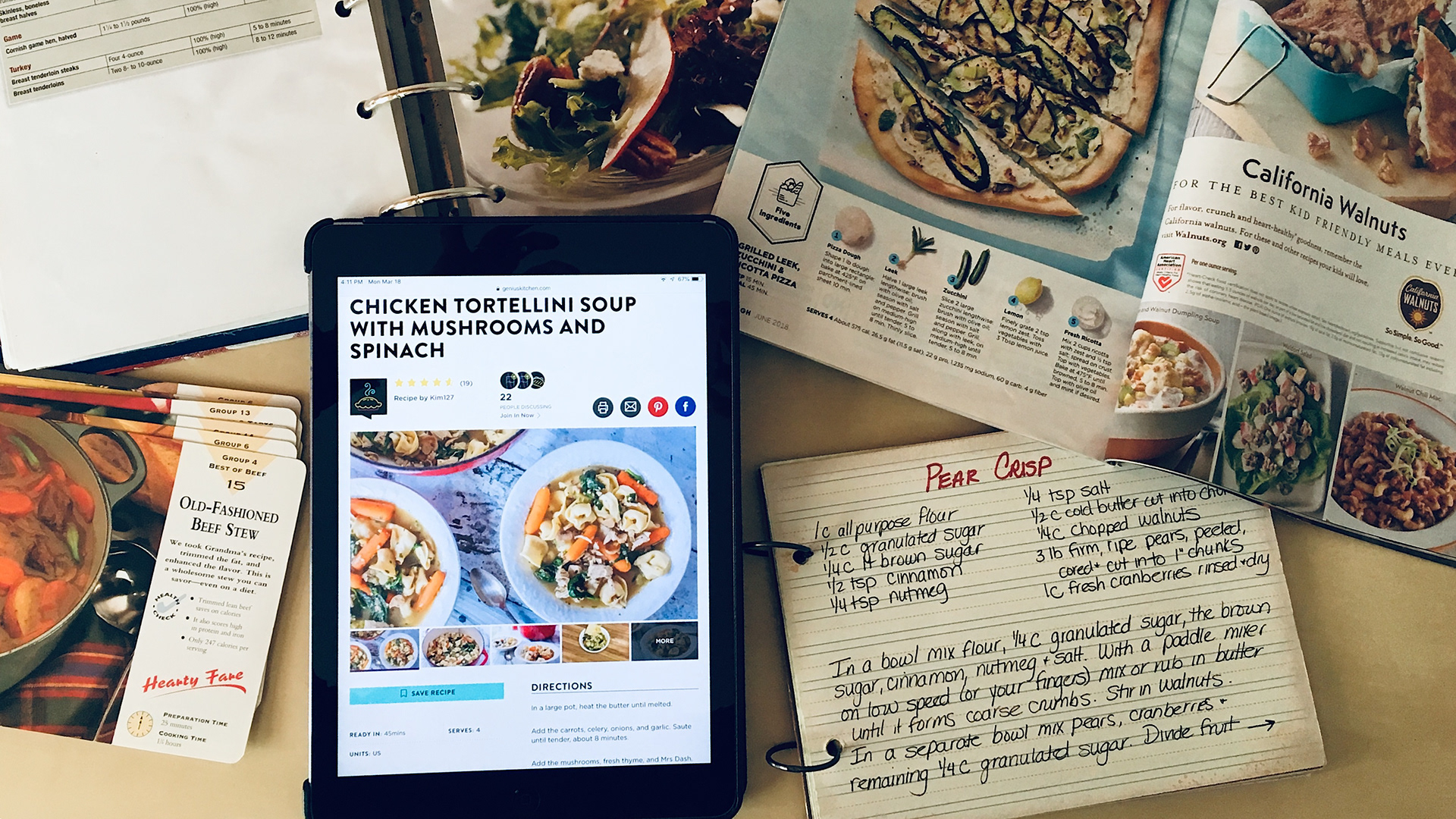 MyRecipeBook

consolidates all the recipes in one place by allowing the user to import recipes from the web, a screenshot, or manual entry.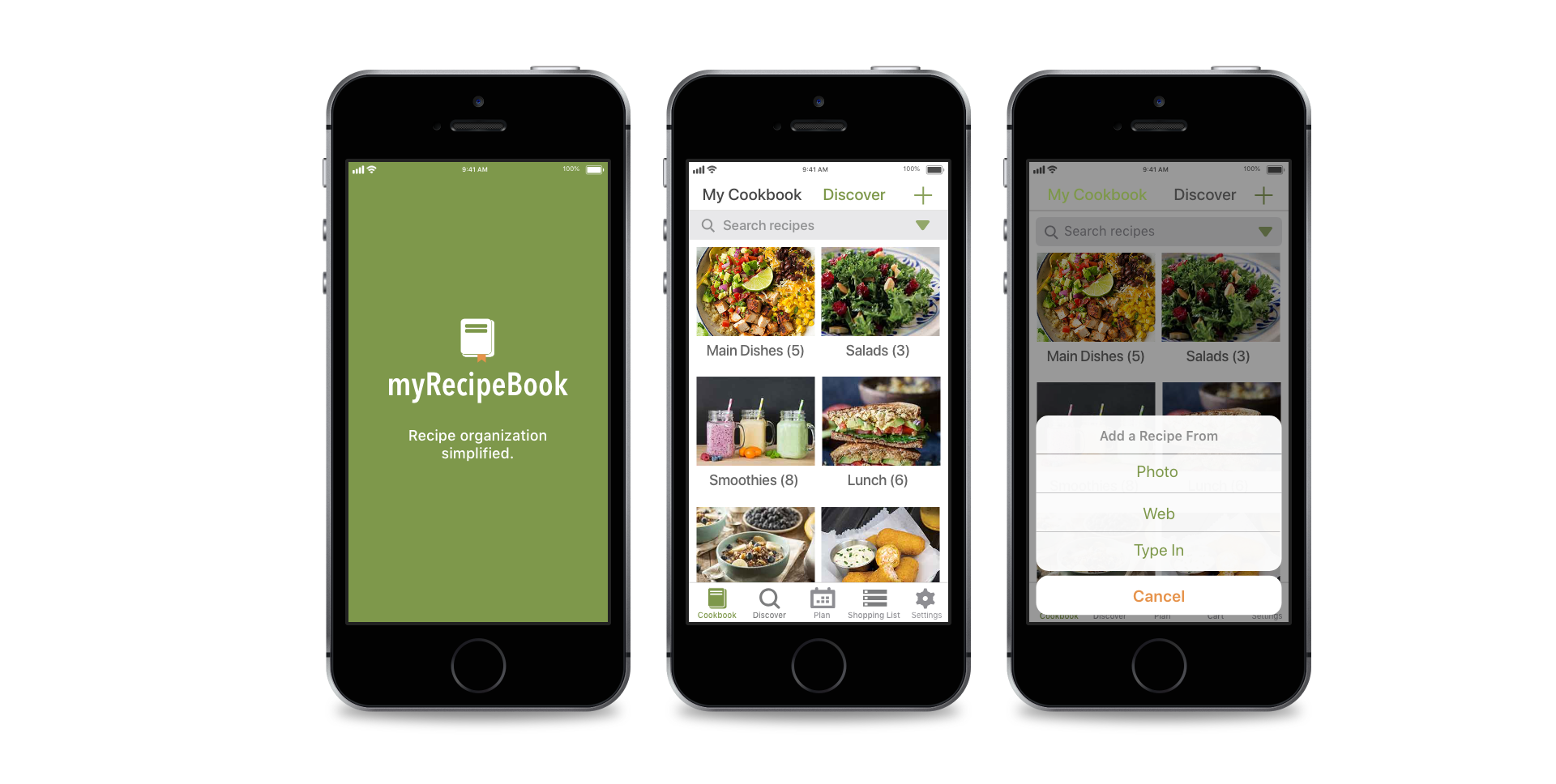 Roles:

  UX/UI/Visual Designer
Tools:
Balsamiq, Adobe XD, Photoshop, Illustrator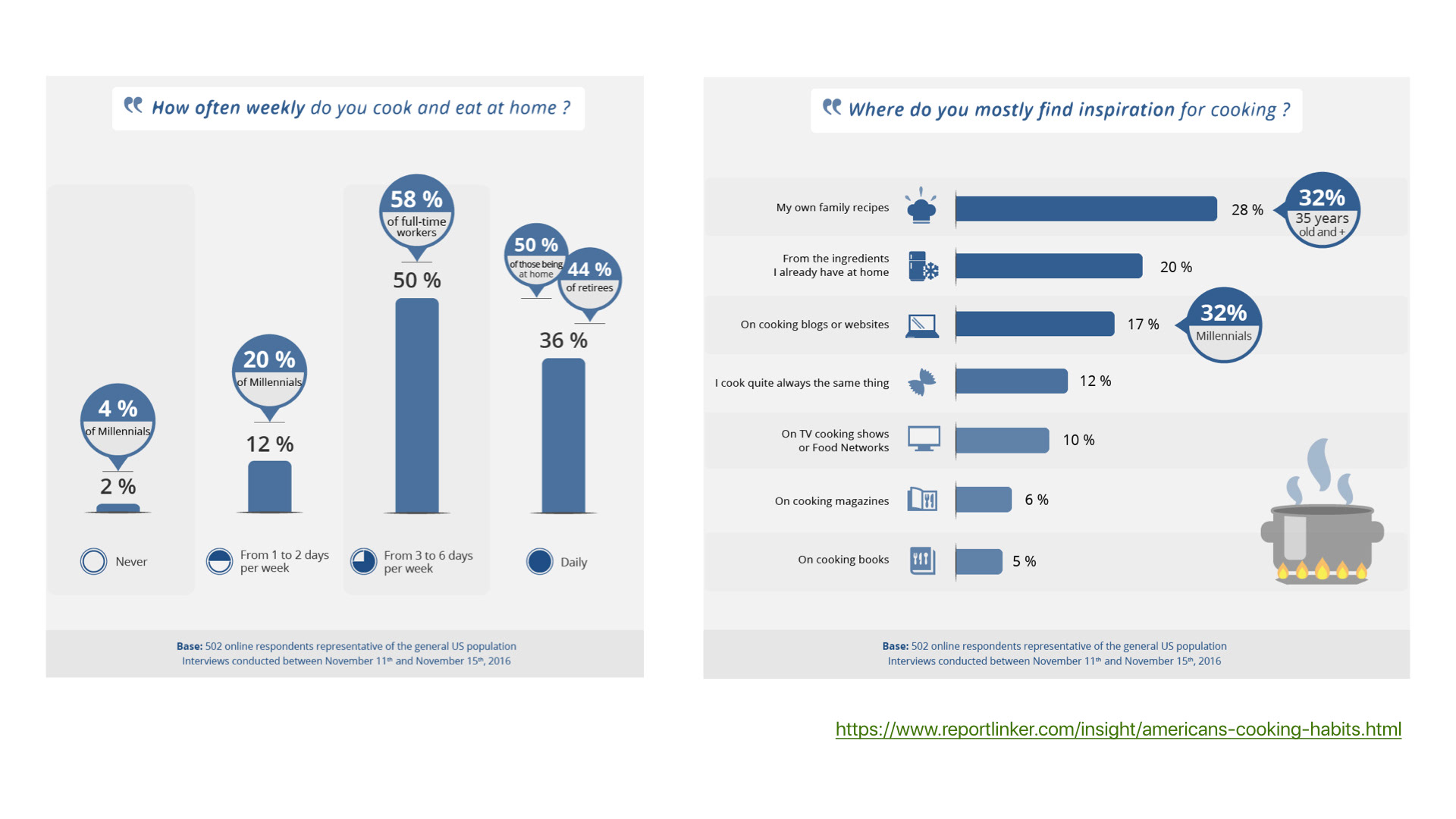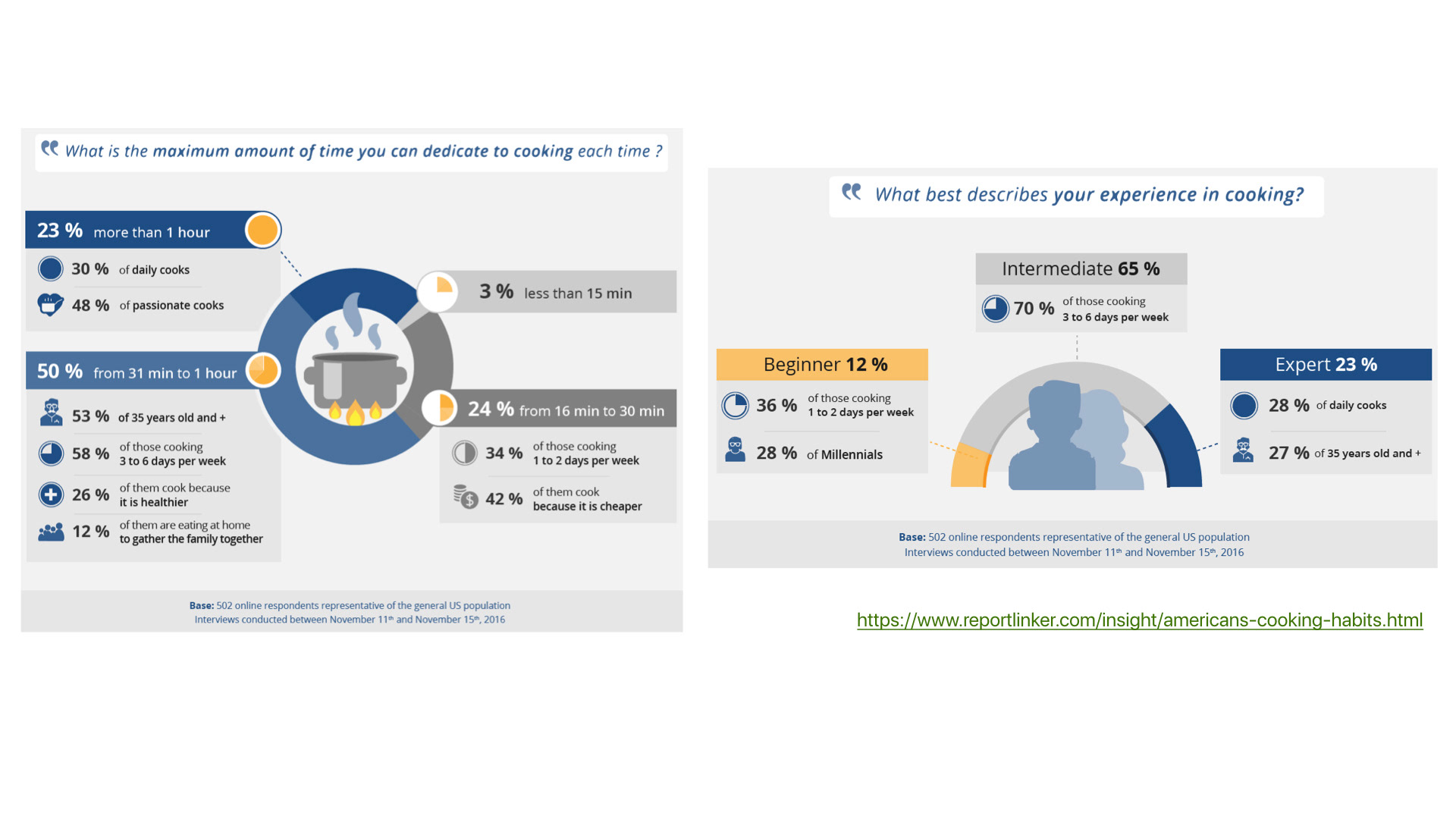 From Reportlinker's market analysis data, I created three personas of target users who were most likely to use this recipe app: full-time worker, retiree, and stay-at-home parent.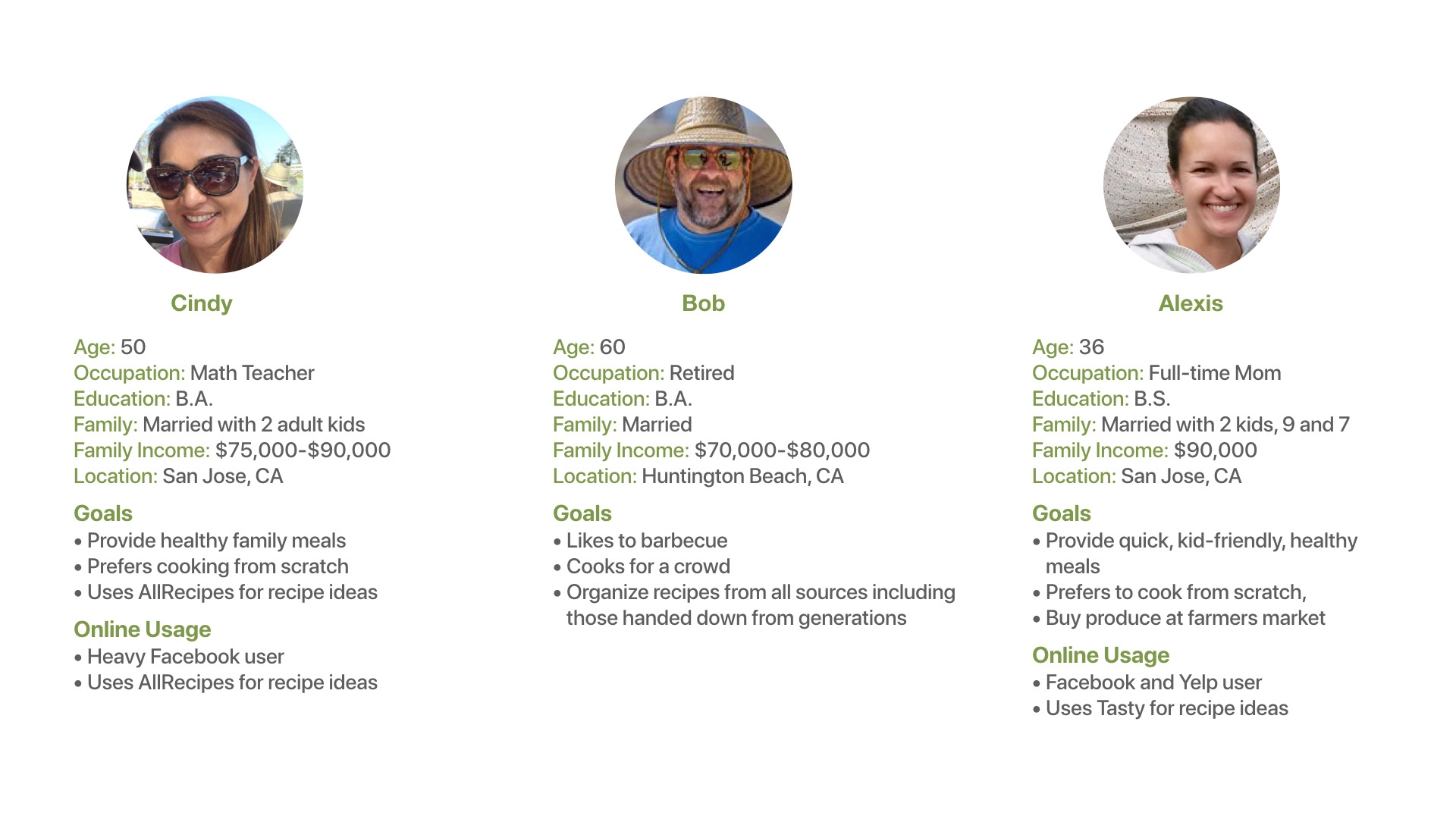 Along with feedback from teammates, I created an
Empathy Map
to gain insights about my target groups.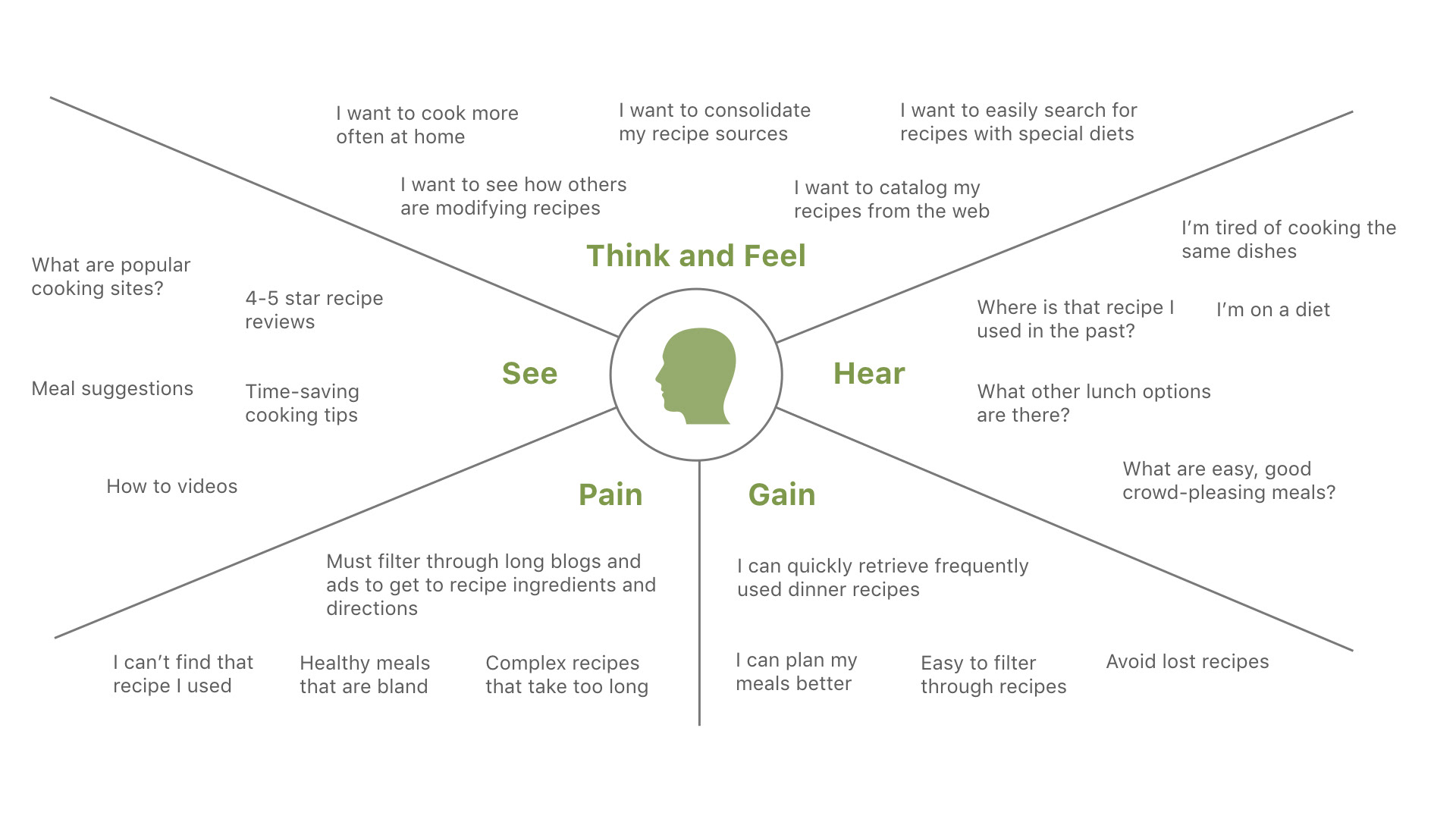 Competitive benchmark of popular recipe apps.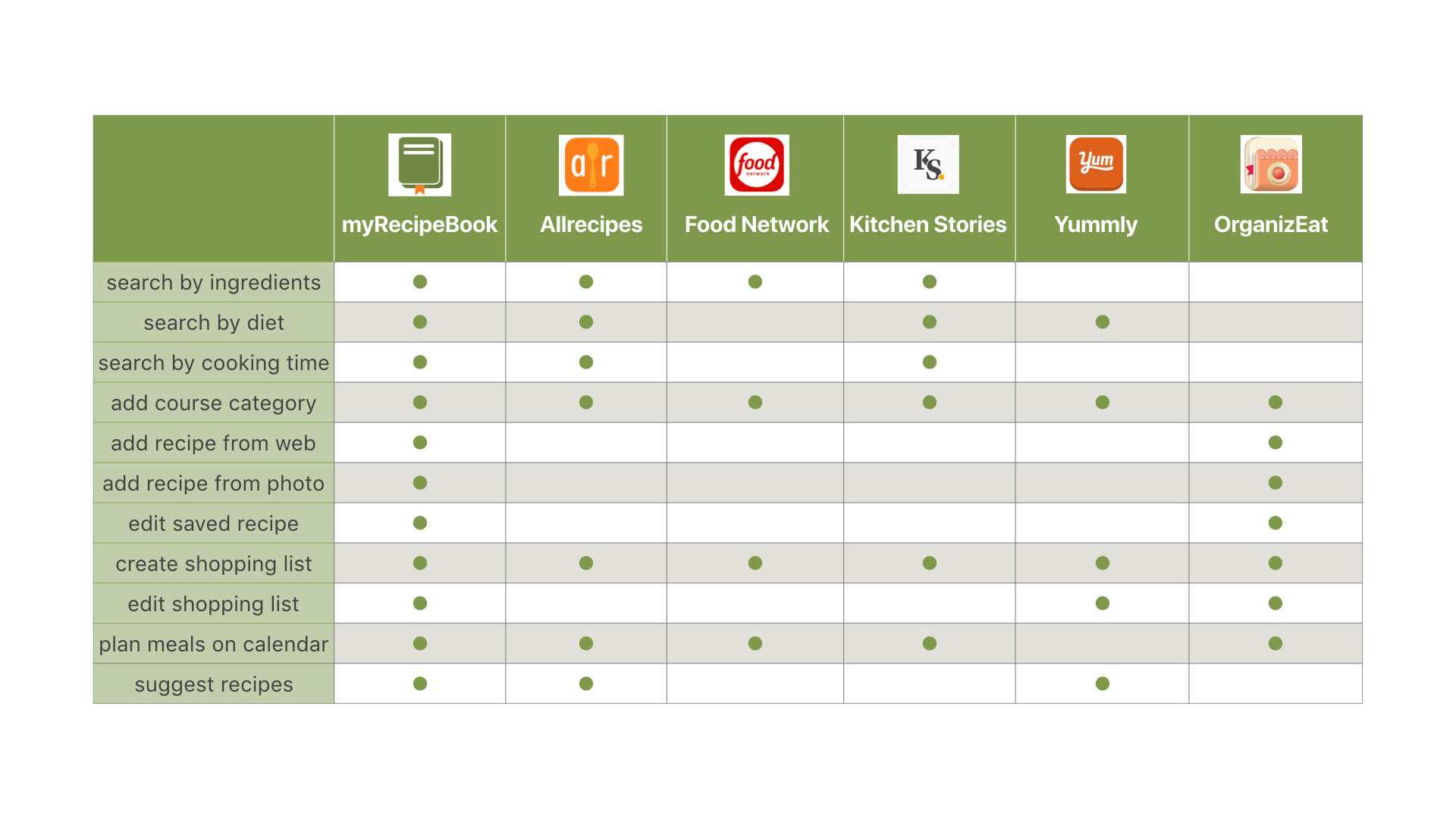 Delivering Meaningful Customer Experiences
Based on Nathan Shedroff's "6 Dimensions of Meaning Experience", I created a meaning experience to dive deeper into product design and brand building.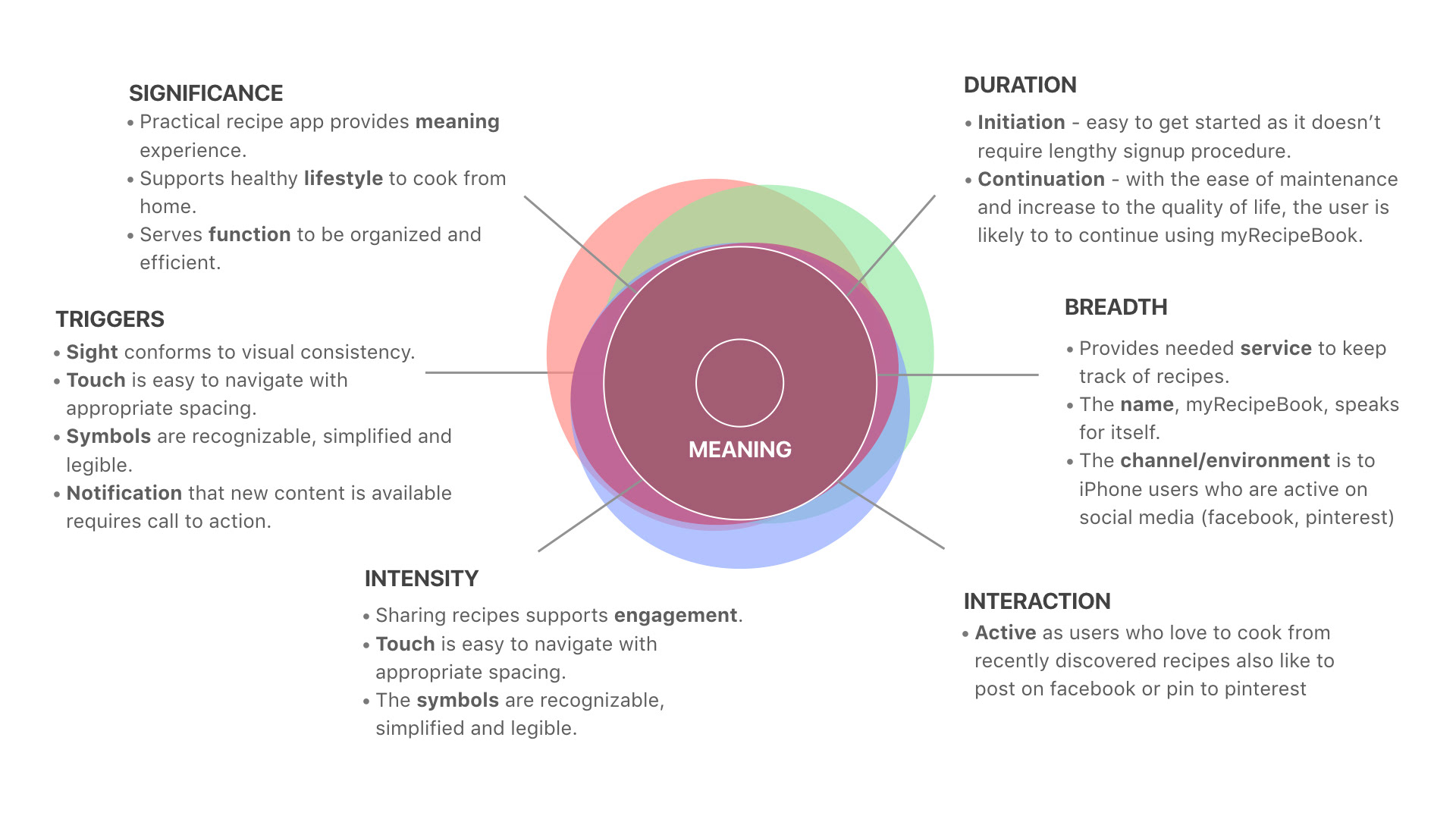 SKETCHES
rapidly show user interaction flow.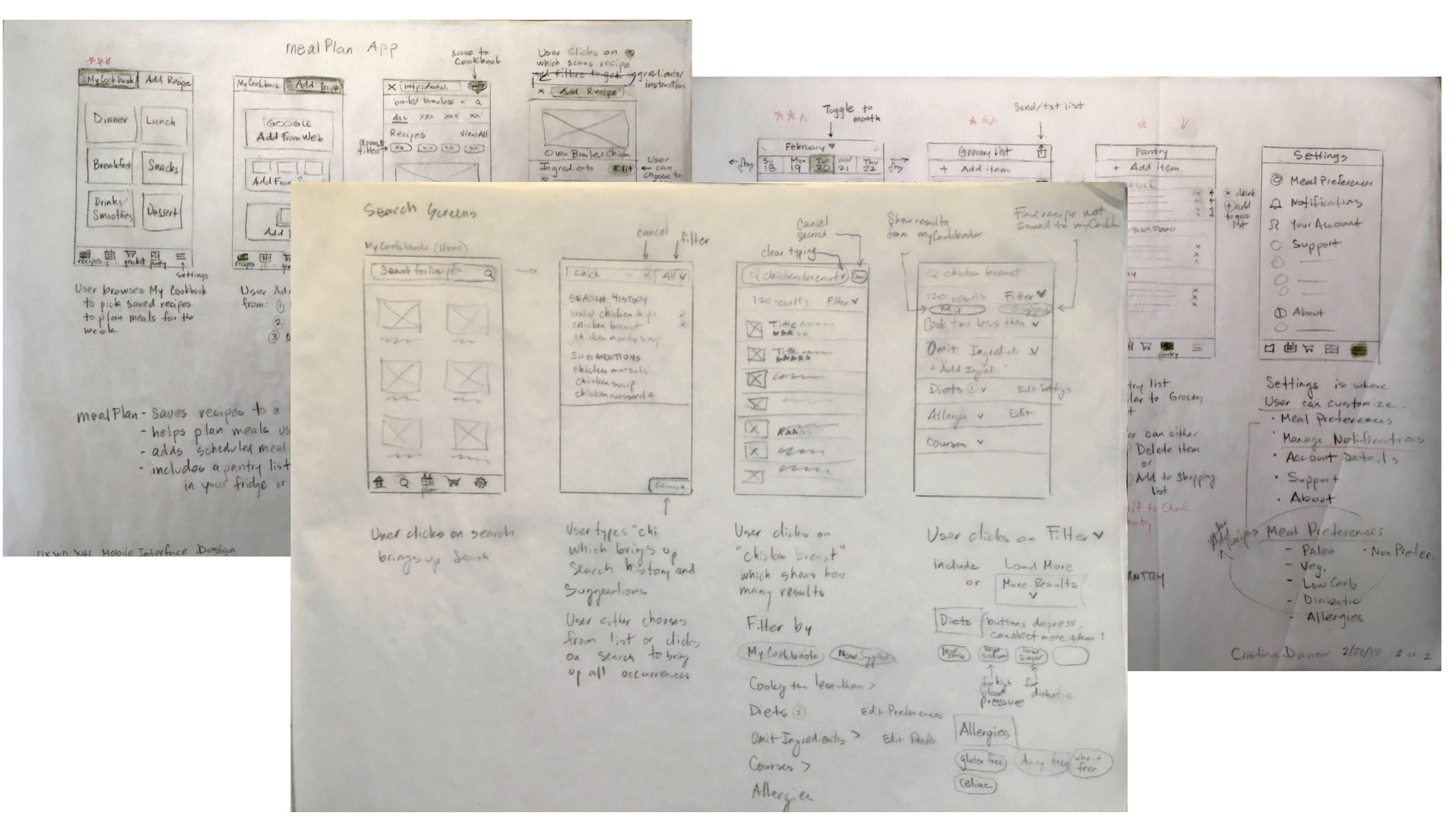 Low-fidelity prototype to define UI (User Interface) design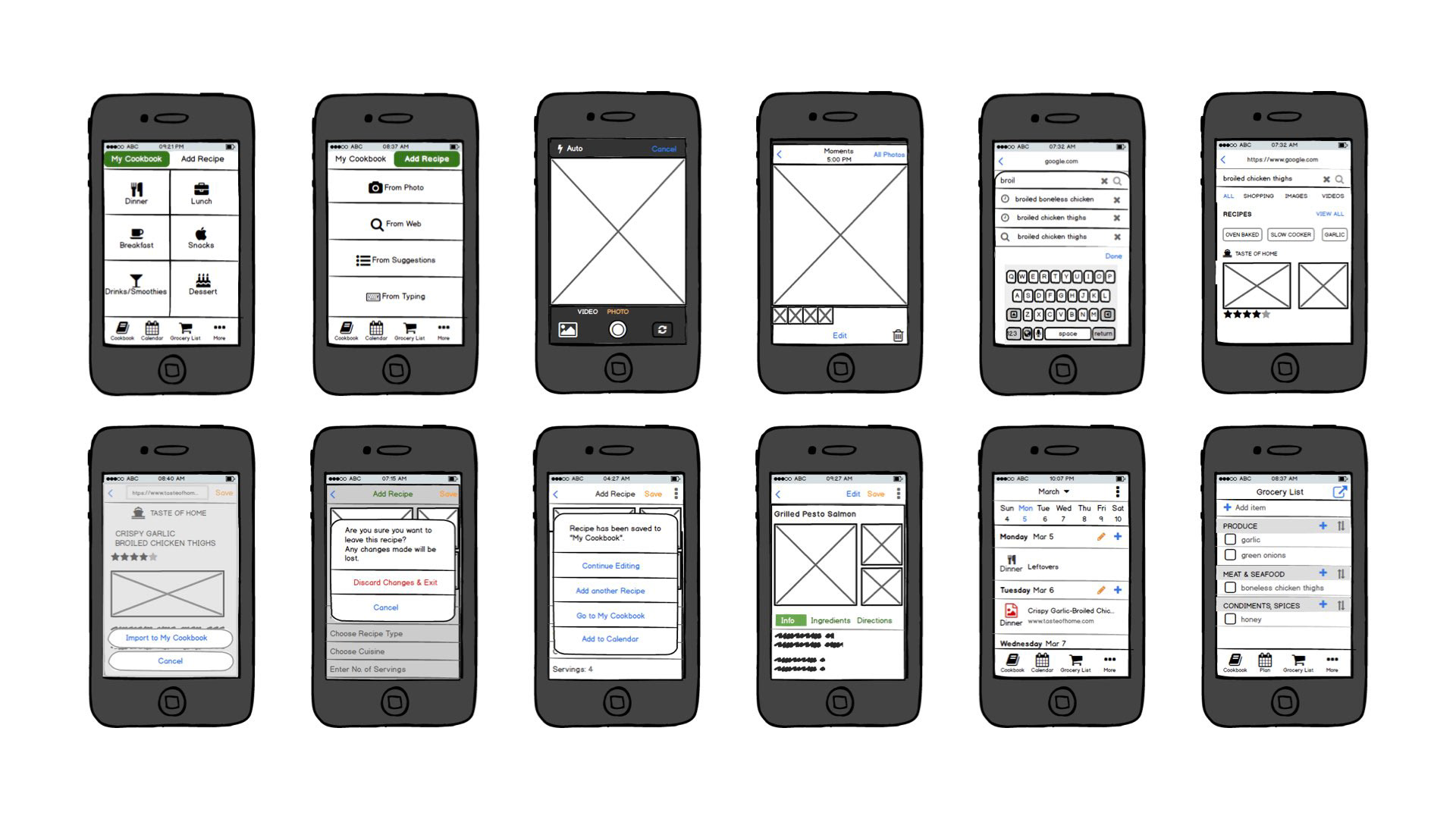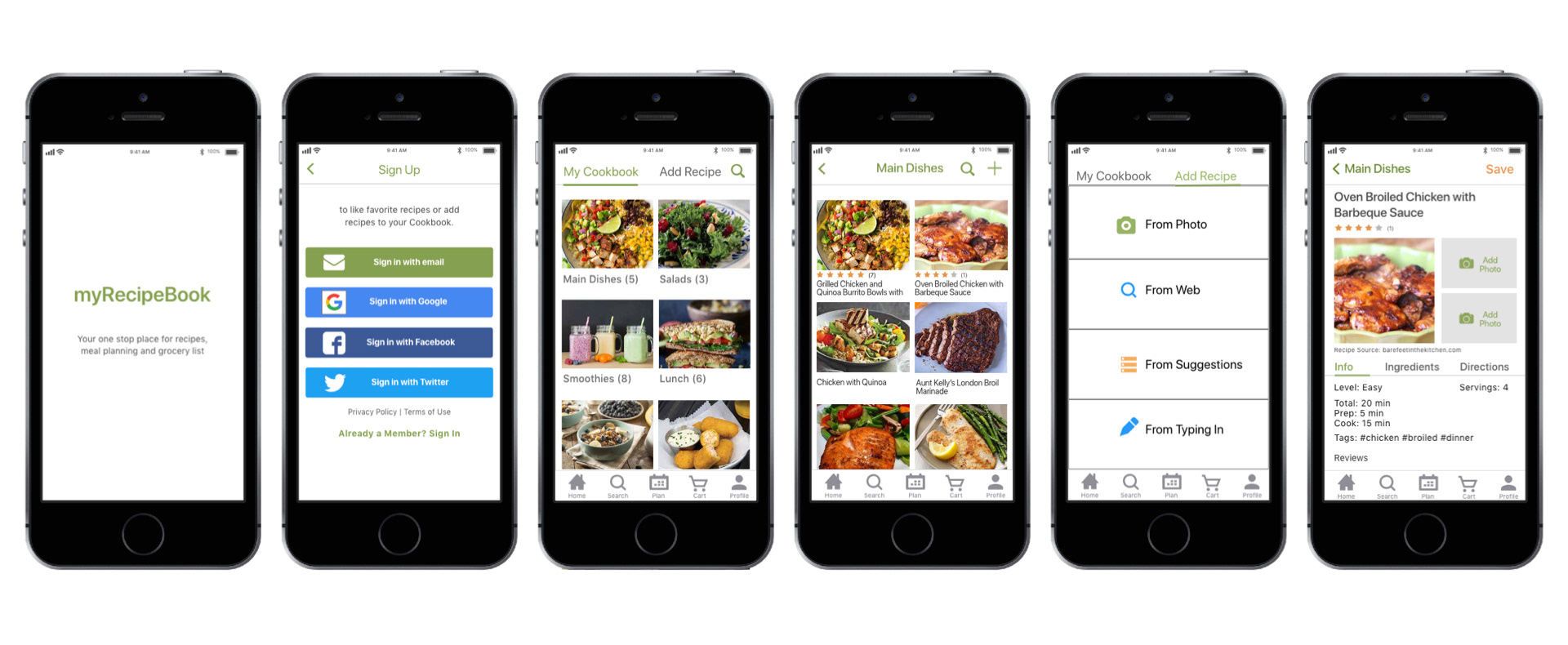 Prototypes were presented to UCSC students and other mobile app users outside of class. Feedback:
- Add recipes from popular sites such as Allrecipes, Chowhound, Epicurious

- Add meal preferences to recipe
- Add photos of meals made
- Make sign up tagline typeface larger and bolder
- Include reviews to help user edit recipes better
- Remove "go to link" next to recipe web source
- Separate sections of recipe with bold headers
- Remove "Add photo" label next to camera icon
- Use carousel segmented controls for filter