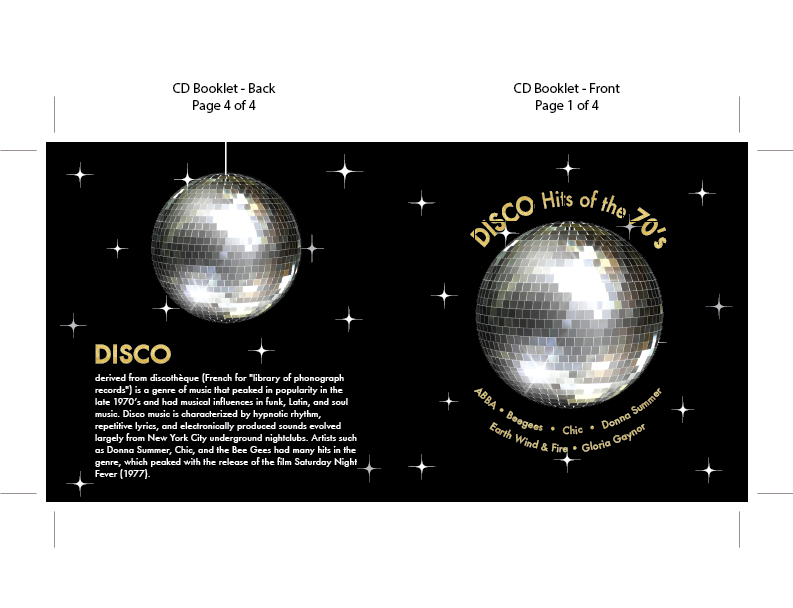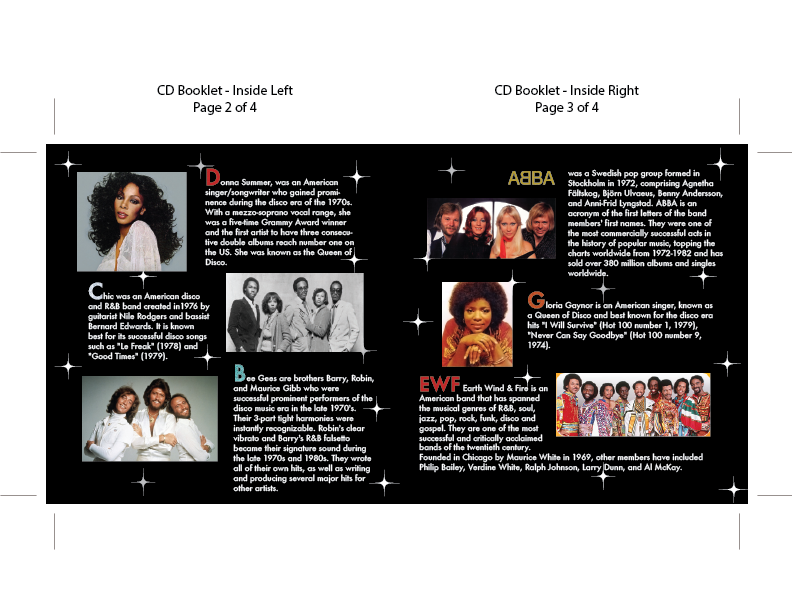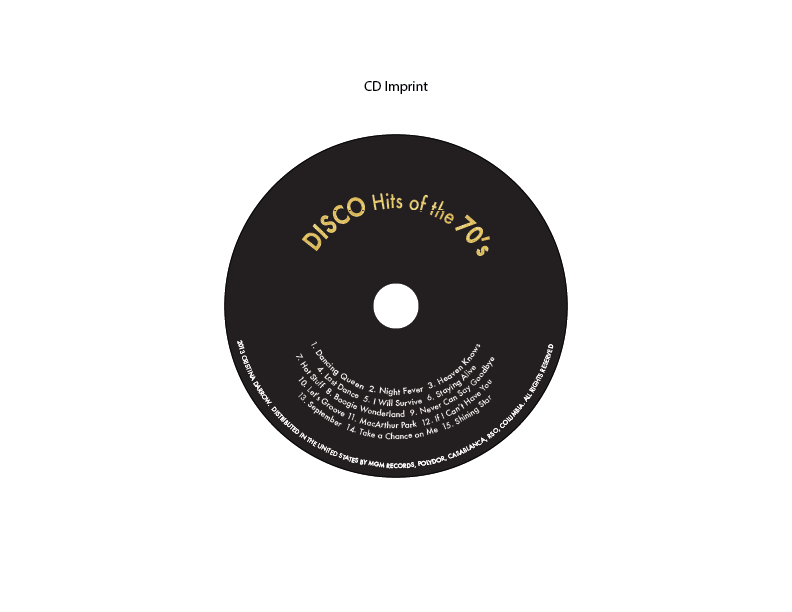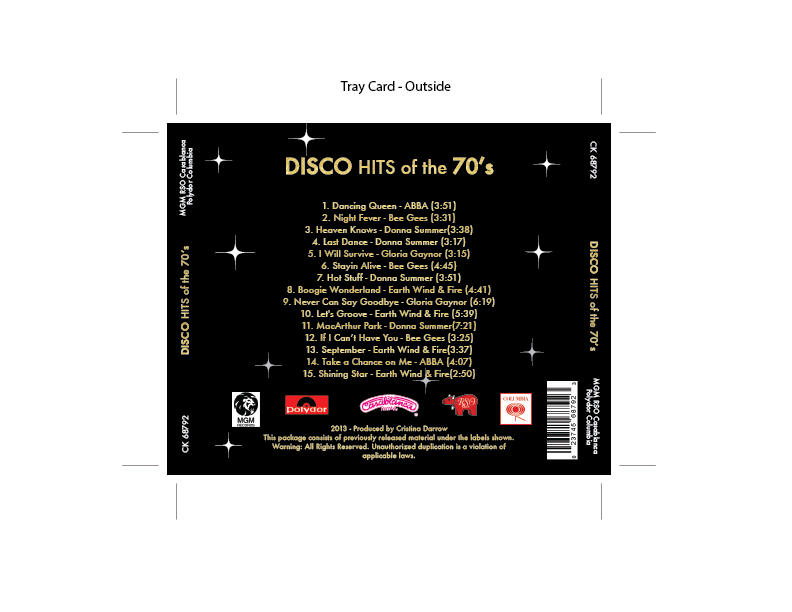 I chose disco hits of the 70's since it is one of my favorite music eras. Featured musicians/bands were Donna Summer, Chic, Bee Gees, ABBA, Gloria Gaynor, and Earth Wind & Fire (EWF). 
I tried to capture the fun and funky style of the 70's in a colorful design, but the feedback I received was that the colors resembled Christmas. So I scrapped my 1st design and came up with a 2nd design which became my final design, a prominent disco ball set against a black background. 
Since the pop & disco culture embraced geometric fonts, I chose the Futura type which was the only typeface used in this cd project. I varied the character size, leading, and tracking to increase legibility especially since font sizes on cds are typically set to 9 pts. colors The prominent disco ball of the 70's set the color theme of silver and gold set against a dark, black background.
Images were chosen at the highpoint of each artist's career, and Photoshop was used to edit the background so as not to clash with the color theme. 
The booklet and cd imprint were printed on a 30 lb glossy paper while the u-card was printed on gloss cardstock.